---
There was no Wikileaks organization in the early to mid 1990s, nor was the internet integrated as a global phenomenon of research and information. So when a controversial documentary detailing a "nationwide pedophilia and child abuse ring" called "A Conspiracy of Silence" was scheduled to be shown on the Discovery Channel in May of 1994, only a select group of individuals knew of its contents.
This would include the crew, the people who were interviewed for the project and some very angry and influential individuals, including top politicians, who had enough clout to demand that the Discovery Channel pull it off the schedule, as disclosed by Humansarefree.com.
The documentary was so explosive, reports Salemnews.com. that an "all-out effort" was made to destroy any existing copies. History is fortunate that an unknown individual provided a half-inch videotape, replete with time code, to John Decamp,  a former Nebraska State Senator who had been very involved with an investigation of Nebraska's Community Federal Credit Union where $40 million was missing.
That missing money was only the tip of a very dark iceberg that went all the way to the White House.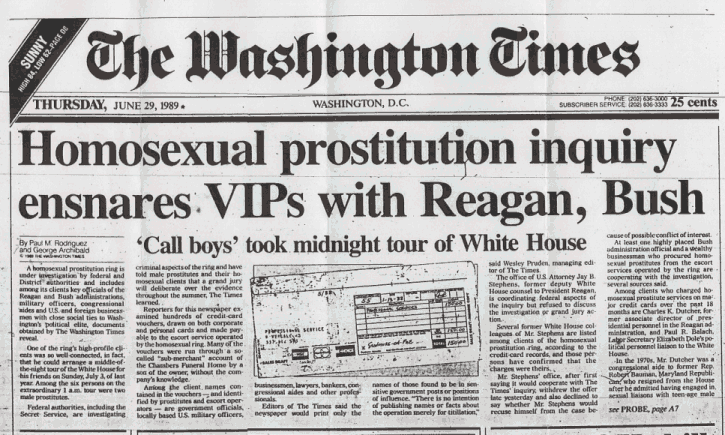 DeCamp's investigation "exploded into a startling tale of drugs, money laundering, and a nationwide child abuse ring" where children "many under the age of 10," were "viciously raped by pillars of their communities." The investigators, including then Senator DeCamp and others tried to bring the case forward and were blocked at every turn. Victims of heinous crimes, many from Boys Town and the Nebraska foster care system, who wouldn't recant their stories, were jailed or threatened. Other agencies did their own investigations, including the Omaha office of the FBI and the Omaha Attorney General, who had received complaints of "physical and sexual abuse of foster children." Yet, after two years of testimony, the grand jury concluded that all the "abuse stories were carefully crafted hoaxes."
Decamp eventually documented his experiences in his book, "The Franklin Cover- up: Child Abuse, Satanism and Murder in Nebraska." In this video, DeCamp is interviewed by John Morrow in 1992 when the book was first released.
The banned documentary, "Conspiracy of Silence," was based largely on DeCamp's book and he is interviewed extensively in the film. In light of today's mockery of Pizzagate, it is instructive for us to take the time to watch this banned video, which some may find quite disturbing. This was produced thirty plus years ago. In our guts, we know that these insidious and evil behaviors continue.
Sources: